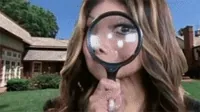 1. He Often Avoids Eye Contact with You.
If your husband frequently avoids eye contact with you, especially when you asked about his personal  activities and whereabouts, then be warned that he maybe hiding something. "Eyes are the doors to the soul. Even if your partner is having an affair, his soul is not able to give approval. Hence there is an element of guilt. At the same time, being a certain personality type, his way of behaving is to develop an emotional barrier between two of you. This one way emotional distance triggered by his infidelity wants to avoid emotional and physical intimacy with you as he has betrayed your trust" (greatlifezone.com).
2. He Suddenly Changes His Appearance.
A person who falls in love usually becomes more conscious about his appearance, clothes, and health. "If your partner goes in for a makeover so that he can look a younger or more energetic man to look a different man, it may be more than a change of fashion sense, be warned.
Just check if your husband has drastically changed his clothing style, hair do or appearance for no apparent need then he may be trying to impress the other woman" (greatlifezone.com).
3. He Suddenly Pampers You.
Sometimes, being extra sweet to one's wife can be a strategy of the husband to hide his extramarital affair. "In an unsuccessful bid to hide his extramarital, your spouse wants you to confuse you. So he showers you with expensive gifts, candle light dinners at fine dining restaurants thinking that you will never get any clue about his relationship outside of marriage and infidelity" (Ibid).
3. He has Suddenly Become Inaccessible.
Another clue of marital infidelity is when he has suddenly made himself very unavailable. "Whenever at home, he is busy on computer working on some project or report or an urgent presentation. On holidays he doesn't stay at home because he is attending 'some training program" or "new skills workshop" or visiting a friend in hospital" (greatlifezone.com).
4. He Changed His Phone Manners.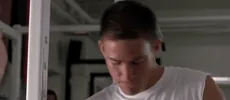 "Have you noticed that your husband now picks up the phone on hearing a short beep? There is a half a smile on his when he is talking to 'the caller" and he is trying to suppress his happiness and excitement. In your presence the voice conversations are short but chatting is long. He makes sure that after the 'interaction' he deletes the 'history'" (greatlifezone.com).
 5. He Frequently Goes Home Late.
If your husband is often goes home very late after work without justification is another clue that he has an affair with another woman. "Do you find yourself often going to bed before your partner? If your spouse stays up a lot when everyone else has gone to bed, it could mean he is doing things online that he'd rather keep private. Of course, it could just be he's working or needs his privacy, just make sure not to take this possible warning sign for granted"(ph.theasianparent.com).
6. He Becomes Intensely Secretive about Gadgets
Husbands who are unfaithful always hide from their wives the lines of communication with their mistresses. "Multiple passwords or lock codes on his phone, laptop, and social media accounts is a definitely a common red flag. Though we are all entitled to some privacy, a person who has nothing to hide will be fine with sharing access to these when asked" (ph.theasianparent.com).
7. He Becomes Emotionally Distant.
The sudden change of his attitude to you, especially if he becomes emotionally distant to you without a valid reason, can be a major clue that he has lost interest in you because of another woman. In this case, he no longer opens up about his day or his feelings. Even during fights, he is no longer invested enough to argue or talk it out (ph.theasianparent.com).
References
greatlifezone.com (n.d.) "Top Signs Your Partner  is Having Extramarital Affair". Retrieved from http://greatlifezone.com/top-signs-your-partner-is-having-extramarital-affair/.
phtheasianparent.com (n.d.). "10 Signs Your Husband is Cheating, According to former Mistress". The Asia Parent, Philippines. Retrieved from https://ph.theasianparent.com/signs-your-husband-cheating-according-to-mistress/.
Thank you for reading this post. Subscribe or follow this blog via email for more updates.