1. Manage Your Marital Conflict. 
Marriage is an ongoing negotiation. It formally begins during the wedding day when the bride and the groom say "I Do" to signal their lifetime commitment to stay together. But this agreement does not stop there. Right after the wedding ceremony the art of marital negotiation commences.
Everyday, the couple has to agree and compromise to stay together. When there is a disagreement, especially on serious things, such as handling conjugal property or educating the children, the couple must manage and resolve the issues as soon as possible. If they need some professional help from a lawyer or counselor, by all means they must agree to such a move. If couple will not resolve one issue at a time, things and tensions could pile up and partners would find the issues become complex to handle that could eventually lead to their separation or divorce. Remember: Always nip a problem from the bud and not allow it to ruin a lifetime marital commitment.
2. Forgive Your Spouse.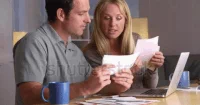 Forgiving your's partner's fault is not a sign of weakness but of strength. Giving mercy is an acknowledgement that your partner is, after all, a human being with frailties and weakness as a person. Many marriages fail because couples failed to forgive one another. Marriage is a union of two unique people. Thus, expect the spouses to clash in many personal issues, since each partner has a different personality, social upbringing, and cultural orientation.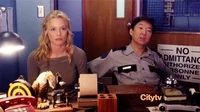 To be able to forgive requires some form of spirituality based on your religious beliefs. Forgiveness is actually going beyond your self. You let go of your partner's fault because you also know that you have your own faults and weaknesses too as a human being and you believe in God. So forgive and forget is a great key to make marriages work!
3. Sacrifice in the Name of Love.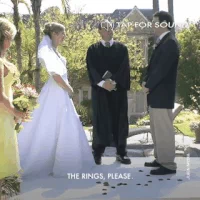 The type love in marriage is different from romantic relationship, although romantic love is a preparation for marital love. Marital love is a self-giving love. This means that when you say "I Do" during the wedding ceremony, you promise to sacrifice for the other because of love. Sacrificing for the sake of your spouse is an expression of marital love. A willingness "to forgo self-interest and desired activities for the good of a partner or relationship is an important aspect of maintaining relationships.
4. Alleviate Each Other's Stress.
Sustaining and maintaining a family can be a very difficult task, especially for poor couples who are pressured by poverty. Also, troubles at work, financial crises or family drama can all push spouses apart. Couples who can respond to each other's stress in a way that is soothing rather than exacerbating can weather the tenser times. That's why constant communication and mutual affirmation are very important to maintain a marital commitment. Many married couples divorced because they no longer mutually support each other. The marital vows that mention the phrase"for better or for worse, 'til death do us part" implies that the couple's mutual support in times of need and stress! Going out together on a date or special vacation during times of severe stress in family affairs is a great opportunity for couples to talk, support each other, and create new strategies on how to deal with their serious marital problems.
GIF Credits: Giphy.com
Thank you for reading this post. follow this blog via email to receive updates.